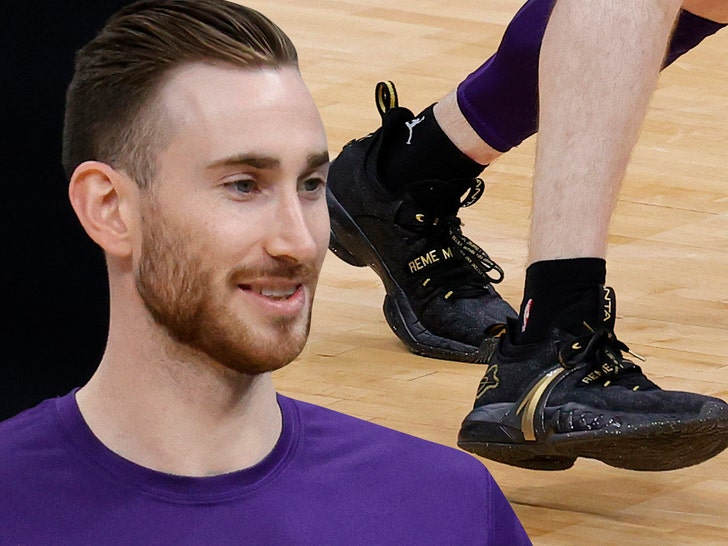 Breaking News
Gordon Hayward is carrying the wise words of Kobe Bryant with him on the court … with the Charlotte Hornets star honoring the late legend with a touching tribute on his game shoes.
Hayward has been spotted playing in a custom edition of his signature Anta Hayward 2s over the past week — which feature #24 on the heel & "Remember" across the midfoot.
The laces also include the last two sentences from Kobe's inspirational message to Hayward after his horrific 2017 leg injury … which say, "You see the belief within you grow with each mini milestone, and you will come back a better player for it. Best of luck to you on this journey my brother #mambamentality always."
Gordon Hayward has been playing in a snakeskin GH2 honoring Kobe Bryant, with 24 on the heel & "Remember" across the midfoot.

The laces include the last two sentences from Kobe's Instagram post encouraging Gordon after his 2017 injury.

Hayward faced Kobe in his last NBA game. pic.twitter.com/SzHwzLvxd3

— Nick DePaula (@NickDePaula) February 1, 2021
@NickDePaula
Kobe and Hayward have been tied together for years — they even faced off against each other in Bryant's last NBA game, when he dropped 60 points on the then-Utah Jazz star.
In fact, there was even speculation Hayward "let" Bryant reach the feat by intentionally making a lane violation to get his 60th point … which he's since denied.
"Kobe would have lost respect for me if I gave him something free," Hayward previously said. "That's what made him so very special!"
Other NBAers have paid homage to the legend to commemorate the 1-year anniversary of his death … from Joel Embiid to Steph Curry and more.